About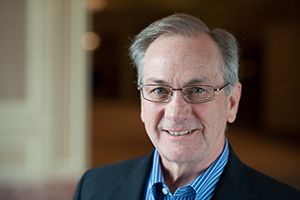 Jeffrey Lambert CFP® helps individuals and families to use their financial resources to achieve their unique goals and to live more meaningful and fulfilling lives. He is a nationally recognized CFP® practitioner who has played a significant role in the development of the financial planning profession including as founding board member of the Financial Planning Association (FPA).
Jeff is a Fee-Only, NAPFA-Registered Financial Advisor and has won many awards including Sacramento CERTIFIED FINANCIAL PLANNER™ of the Year. Mutual Funds Magazine listed Jeff among their 100 Great Financial Planners both times it was published.
He is co-author of The Ultimate Guide to Personal Finance for Entrepreneurs published by Entrepreneur Press. Mr. Lambert is an adjunct faculty member at UC Davis CFP Professional Education Program where he was Program Director for 16 years responsible for the curriculum, hiring and supervision of faculty and student mentoring.
Jeff has been quoted in Money Magazine, Kiplinger's Personal Finance, the Sacramento Bee and Mutual funds magazine. He has served on the Accounting Advisory Board at American River College and on the Sacramento County Treasury Oversight committee, a group responsible for maintaining the integrity of the county's 4.5 billion dollar investment funds for the county and for local agencies.